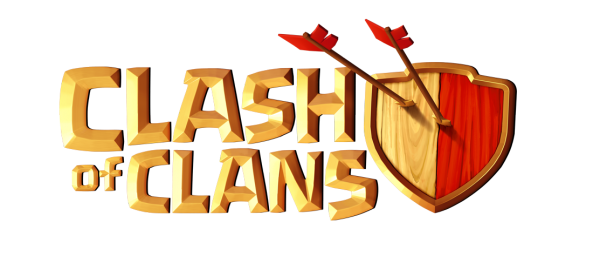 Have you ever played Clash of Clans? Well, you should for a number of really good reasons that I will explain in this blog post, but most of all because Leonard Da Vinci would have definitely played this great game, if he had had an iPad in his time (I will qualify this line of thought in a few moment, don't worry).
Clash of Clans in the classroom
Before I come to a less academic reason for playing the popular game, let me share some thoughts on how using Clash of Clans in the classroom could be a really effective learning and teaching tool (like many other games). In particular, if you teach in Wales and are looking for opportunities to develop Literacy and Numeracy you would certainly land well with Clash of Clans. So, here are 5 reasons why you should use the game with your learners:
1) It is a free and engaging strategy game, so in its nature very suitable to develop numerical reasoning skills. Think for example about planning how many troops to take into battle against another village. Considering cost of troops, time for training and damage caused and received per second can turn into an incredibly powerful numerical reasoning activity.
2) Clash of Clans is filled with numeracy opportunities. As said above costing up troops, working out times for development and collection of coins and elixir offers a wealth of procedural and reasoning opportunities.
3) Develop literacy by getting learners to record battles and write a commentary suggesting the best strategies to win.
4) Using the village editor mode to build the most effective village is also a really effective numerical reasoning activity.
5) Use the setting of the game as a stimulus to write stories and/or research life in Celtic villages, myths around sorcerers in the middle ages, etc…
Clash of Clans enhances your productivity
After some educational reasons for playing Clash of Clans, let me give you the reason for the title of this blog post. Leonardo Da Vinci said:
"Every now and then go away, have a little relaxation, for when you come back to your work your judgment will be surer. Go some distance away because then the work appears smaller and more of it can be taken in at a glance and a lack of harmony and proportion is more readily seen."
No one would argue against the fact that Leonardo was one of the greatest minds who ever lived, so if we take his advice, in order to be more productive and produce better work, i.e. be better judges of our work, we should take regular breaks. It is also important (according to Leonardo) that we have some down time during these breaks (relaxation), so that we can take our mind off the work we are doing.
When I was in high school I twisted this philosophy and learnt to juggle, so in between periods of study I would fit a few minutes of juggling as my breaks and down time. Unfortunately, I got so engaged in juggling that my 5 minute breaks soon became half hours and my half hour study periods became 5 minutes. You can imagine this was not a very productive approach. Nothing wrong with the juggling. In fact, it is an activity ThinkBuzan encourages for the very reasons I explained above. But I used the juggling as an excuse to extend my breaks indefinitely.
So, how can Clash of Clans be the solution? For few very simple reasons:
1) The game is incredibly engaging, especially when you join or create a clan and interact with other players, so you will want to come back to it regularly.
2) You need to check your village and make changes regularly in Clash of Clans, but after about 5 minutes you have done everything you need to do, including fitting in an attack to another village, if you want to. This means you do not need to spend hours each time you open the game and you can go back to your work within a reasonable time for break.
3) Training troops, upgrading and starting new buildings takes a long time, especially when you progress through the game, so you will not need to keep coming back every 2 minutes. Clash of Clans times seem to fit perfectly into a routine that allows you to take regular but not too frequent breaks.
4) Clash of Clans is an immersive game and it will definitely take your mind off your tasks to give you that relaxation time you need to then come back to your work being a "better judge".
5) You can invite friends to join your clan, so you could have your whole organisation becoming part of your clan and have a business clan. Blog about your successes as a clan and share how this strategy is helping your staff to bond and work better together (it could become a fun and innovative marketing tool). I have experienced a great sense of camaraderie between members of my clan, and I only know a few of them personally, so using this game throughout your business could be an innovative, yet really effective way to increase trust, relationships and productivity in your company.
Join the fun
If you want to join my clan you are welcome, just search for The Mighty Roma (the one with the blue shield and yellow flame). Below you can see my village a few days ago.
I hope you enjoyed this blog post and that you will try this out in your work. Please add a comment below.